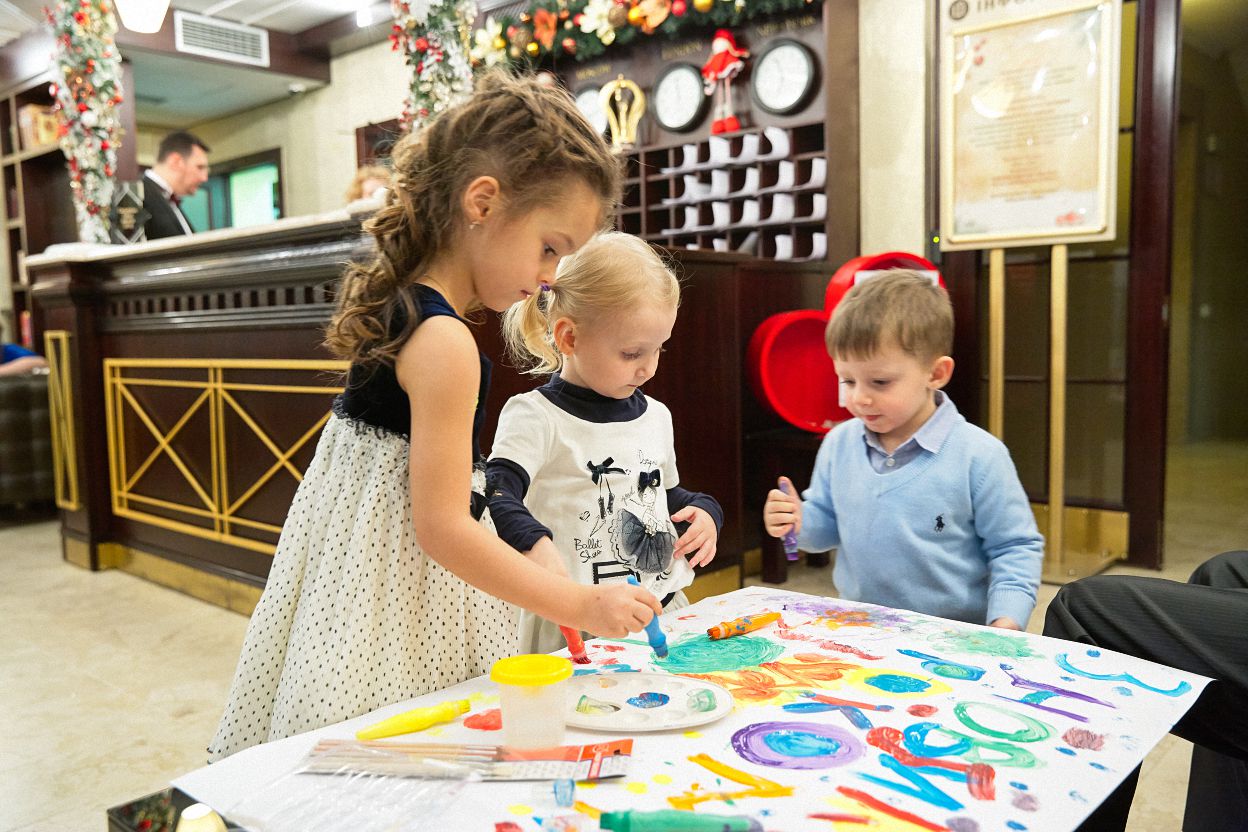 DO YOU WANT to see joyful eyes of your child surrounded by toys?
DO YOU WANT to organize an unforgettable meeting for your child with his favorite fairytale heroes?
DO YOU THINK how to make your kid's birthday bright and colorful?
Children's room at «Chale Graal» — is a little world of your child!
Here he brings his joys and sadness. Here he can take a break from the hustle and sometimes annoying Big World. Here is his own world. Room for children, it is both a fairytale and creation of a model of a future life. It is a place where his dreams are born and a flight of his imagination is awakened. Fairytale castle, the kingdom of elves and fairies, pirate brig deck, the house of Snow White ... What this room turns into depends on the will of the young dreamers.
This is a place where we are happy to come back, where each of us would like to come again and again. Here are no worries or problems. Your favorite and devoted friends, good humor, fun and enthusiasm are waiting for you here.
Our game room — this is truly the magic world for children. During their stay in the room for children kids communicate with each other, and this creates a fun atmosphere and helps to be in a good mood. Great mood, comfortable environment for your baby and your calmness while you are busy — are the one of the major challenges for us.
A «Head» of children's room will be a caring nanny or animator — a specialist in children's games and amusements. He can offer you different props for a variety of programs, sets of carnival costumes for dressing in case if you want to become pirates, fairies and other fairy tale characters.
Use of the children's room is included in the room rate. Children's room is open daily from 09:00 until 17:00 (disinfection carried out from 14:00 to 15:00).
THE DOORS OF OUR GAME ROOM ARE ALWAYS OPEN AND WELCOME GUESTS!
Room reservation
Choose a date