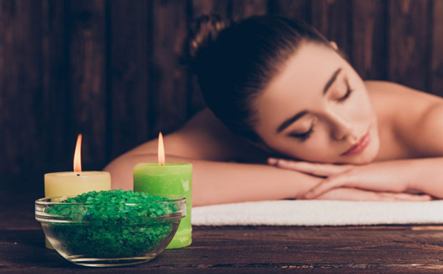 The prolonged absence of positive emotions, fatigue, intense working weekdays, all this can lead to physical and moral exhaustion. We offer you a great way to relax - "fall out" from the usual way of life.
You have a unique opportunity to buy a weekend tour with the express program "Relax".
Count for just 3 days, which can be equated to a true holiday, spent for the benefit of the soul and body. The program includes balneological procedures, neurosedative massage, phyto-tea, oxygen foam, and the highlight of the program is the procedure - "Hamam", which will give you a sense of ease and vivacity.
A pleasant addition to your recovery will be our visit to the spa center, there you can dip in the jacuzzi, swim in the pool with cascading water, visit the sauna, and afterwards drink healing carpathian tea in our phyto-bar.
Result:
improvement of the general condition
reduction of fatigue and stress
improvement of sleep
getting the most pleasure from the rest.
Chale Graal is exactly what you need!
№
The name of the procedures
3 days
Number of procedures
1
Consultation of the therapist
1
2
Mineral pearl bath with aromatherapy
2
3
Hamam
1
4
Oxygen foam
3
5
Neurosedative Massage (30 min.)
2
6
Phyto-tea
3
7
Pool, saunas
3
8
Drinking mineral waters of Truskavets, Skhidnytsya and Morshyn
3
Program cost (UAH)
1750
Discount
10%
Discount price (UAH)
1575